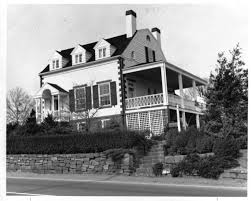 Brief History of Wyckoff
Originally, the Township of Wyckoff was once inhabited by the Lenape Indians.  It is believed the name Wyckoff means high ground (wickoff), or water (wickok).  The Township was the site of the Sicomac or happy hunting ground where many of the Lenape were buried. In 1720, the first Wyckoff Dutch settlers, Jan and William Van Voor Haze purchased 550 acres of land and built what is now the Zabriskie House. They sold off a few acres of their property for the sum of $7.50 in 1806 to the Wyckoff Reformed Church on Wyckoff Ave. Both the Zabriskie House and the Church still stand today.
Present day Wyckoff  is a bustling suburb with modern shopping centers and manicured landscapes, where many types of businesses thrive. A beautiful tree-lined residential community of about 16,000 residents, Wyckoff is steeped in history and is proud to boast of many places and buildings from a time past.
For more information on Wyckoff please visit www.wyckoffhistory.org as well as the Wyckoff Public Library's new history room.